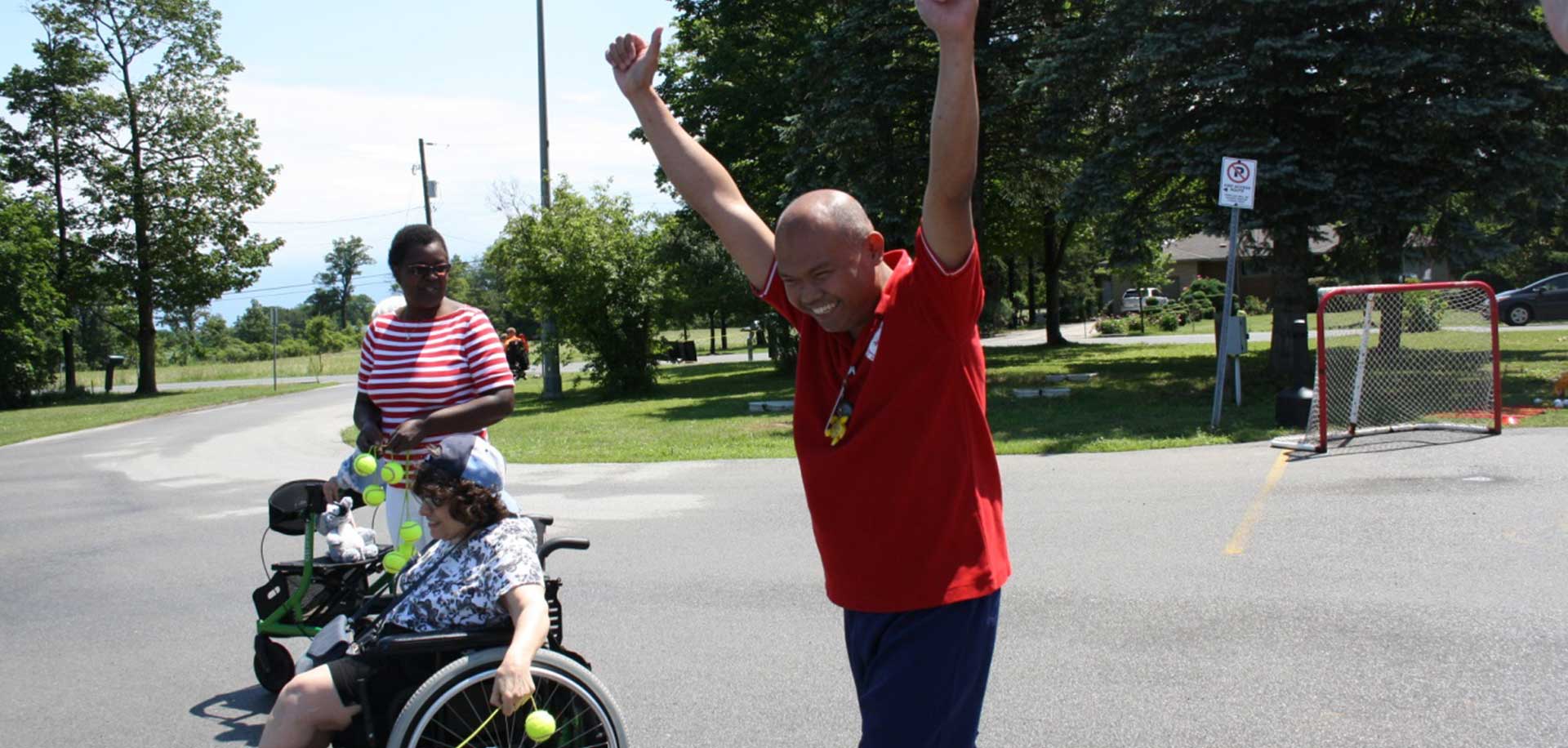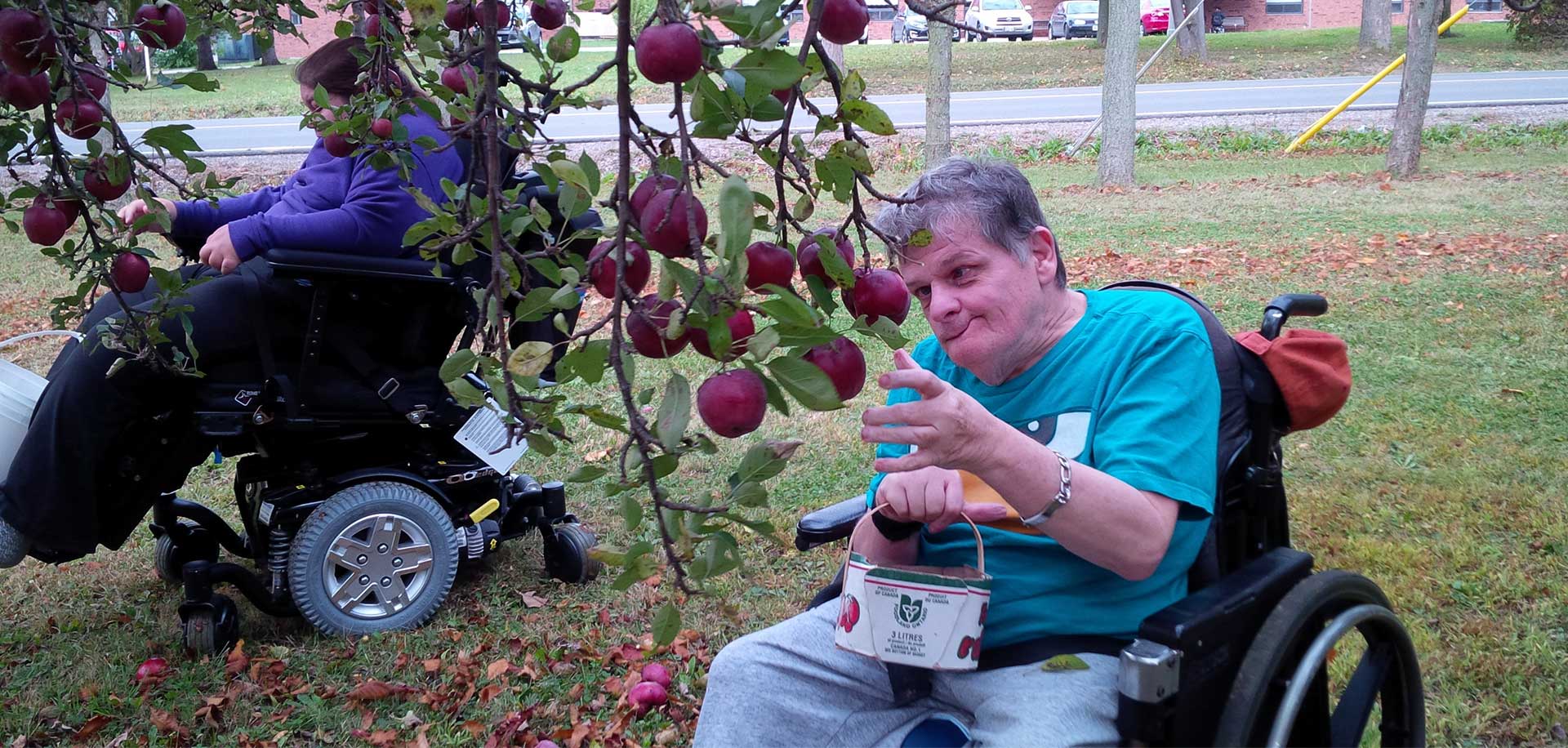 "The staff at AbleLiving are very kind and go beyond to ensure my husband was able to stay connected with our family."

~ Larry

" I wish my father could stay here, the staff really understand him and treat him well, the food is also very good."

~ Son of Vittorio

"Although I'm sad to leave, I'll be happy to get settled into my permanent home, thank you for making my time at AbleLiving happy."

~ Alan
Welcome to AbleLiving Services, serving Mississauga, Burlington, Hamilton, Stoney Creek and Binbrook.
AbleLiving Services provides independent living support solutions for seniors and individuals with disabilities. Through a variety of in-home and communal living options, clients can access a range of services that enable them to remain in their homes and familiar community environments. These services are delivered in Mississauga, Burlington, Hamilton, Stoney Creek and Binbrook.
Funded by the Ministry of Health
Our staff are a group of the most skilled dedicated and compassionate people I have ever had the pleasure to serve with. Despite the current challenges, these committed, courageous and compassionate individuals turn up each day to provide the best care and service possible to our residents and clients. We all owe a great debt of gratitude to each of these truly amazing individuals.
Steve Sherrer
CEO Thrive Group
Latest News
On Friday, January 24, 2020 Executive Director of Community Services , Lucy Sheehan and Director of Development, Shari-Lee Srigley attended the Prophix Kick Off 2020. President & COO, Alok Ajmera made an exciting entrance and his presentation was extremely motivating and inspirational. CEO Paul Barber and Ron Massicotte, Corporate Social Responsibility Team presented us with a cheque for $25,000. Thank-you Prophix for inviting us to your Kick Off and supporting our purchase of a new bus. This donation will have a huge impact for our residents and clients. We look forward to continuing to work together ...
Read More
Read More News
Facebook Feed
Thrive Group is a non-profit, charitable organization that acts as the umbrella organization for charities with a health care focus by sharing best practices and back office resources. Thrive Group organizations include AbleLiving Services, Capability Support Services, Idlewyld Manor and St. Peter's Residence at Chedoke. Thrive Group organizations serve over 3,000 individuals on a daily basis across 18 long-term care, supportive housing and assisted living sites as well as through the provision of in-home supports. Services are provided across the Greater Golden Horseshoe and beyond in the communities of Mississauga, Oakville, Burlington, Waterdown, Dundas, Hamilton, Stoney Creek, Binbrook, Paris, Dunnville and Hagersville. Thrive Group also provides back office support services to other non-profit, charitable organizations on a fee for service basis to build organization's capacity for growth, develop systems to enhance organizational performance and improve employee engagement. Our wide variety of services include: Finance, IT, Human Resources, Organizational Development, Facilities Management and Strategic Leadership, and can be customized to meet your current and future needs. Whether your organization is going through a time of transition, looking for opportunities to grow, or simply needing to add expertise and capacity, Thrive Group is here to help.
Thrive Group is celebrating this day.
---
"The staff at AbleLiving are very kind and go beyond to ensure my husband was able to stay connected with our family."

~ Larry

" I wish my father could stay here, the staff really understand him and treat him well, the food is also very good."

~ Son of Vittorio

"Although I'm sad to leave, I'll be happy to get settled into my permanent home, thank you for making my time at AbleLiving happy."

~ Alan
Thrive Group Organizations